Career path and simple facts behind a Sales and Marketing course online
Undergraduate courses
Path and Simple facts Behind a Sales and Marketing Course online
Posted 13 May
Sales and marketing play a huge role in our lives as consumers, and at Galway Business School we provide sales and marketing training courses and sales and marketing short courses that offer you a comprehensive programme to enhance your skills and improve your career prospects in this field.
Our Sales and Marketing Certificate training course will equip you with all the techniques and tools you will require to advance in your profession, and develop your understanding of the impact marketing, sales and communications can have on customers and clients.
Galway Business School in the beautiful city of Galway on the west coast of Ireland offers you all the support you will need to achieve your sales and marketing career goals.
What does a typical sales and marketing course consist of?
In simple terms, marketing and sales is concerned with consumer behaviour and needs, and how to appear in front of the right people, and then persuade them to buy certain goods or pay for services.
Typical sales and marketing training courses will teach you to understand how consumers behave and think, especially when purchasing anything. It will give you an insight into human nature, targeting the correct markets, and effectively communicating to potential consumers. The ultimate aim is to learn how best to assist your organisation to sell your offering for profit. In short, sales keep companies alive and growing.
As you can see from our Sales and Marketing Course description, at Galway Business School you will learn some of the core concepts, methods and perspectives of sales, marketing and communications. Upon completion of the course, you will:
Have a grasp of the basic principles of sales and marketing, and be able to use these newfound skills in your own profession
Be able to assist your business or employer with the development of sales, marketing and communication plans to increase profit potential
Lead, organise and support your own staff or department, where you will work together to generate improved revenue and company growth
What is the cost or average fee for online Sales and Marketing training courses? (note: this is an average cost, not necessarily the cost at Galway Business School)
There are myriad choices for you if you are looking to enroll in an online Sales and Marketing course. A simple online search for 'sales and marketing courses UK' will produce a hit for one website that contains 831 courses from 721 providers alone. There is a wealth of choice for you out there.
As always, the cost, qualifications gained and general suitability can vary wildly between establishments or organisations offering training, diplomas or even degrees in this arena of work. You should carry out careful research prior to enrolment. You have to ask: is this the best course for me, both in economic terms – that is, overall monetary outlay – and how it will impact upon or improve my future career progression?
Online Sales and Marketing courses in Ireland can range from €395 for a simple introductory 'Business Development and Sales' accreditation, to €1,500 for 12 weeks live online learning to attain a Professional Diploma in Sales Management. At the higher end you can expect to pay €1,800 for 10 weeks of part-time/evening input with five hours' mentoring per learner.
You should expect to pay in the region of €1,500 on average for a course that will benefit you and provide quality, in-depth input. Our professional certification courses in sales and marketing last one full semester – or eighteen weeks – at Galway Business School, entailing part-time evening and online learning coupled with continuous assessment and an exam. Fees are €1,600 for a part-time programme.
Are online Sales Marketing courses reliable? (note: this is in comparison with a face-to-face course)
While many people still prefer face-to-face tuition there has been a seismic shift in attitudes towards online learning in recent years. This has been compounded by the coronavirus pandemic, where millions were forced to work and study from home for lengthy periods. 'WFH', or working from home, and lessons via apps such as Zoom, are the new normal.
As a result virtual tuition, including online sales and marketing training courses, are increasingly in demand and providers have recognised that this entails raising the bar in terms of content, professionalism and value for money. A raft of excellent courses related to sales and marketing are now available, and many respected institutions – some of which once frowned upon online certification – are now offering qualifications up to Masters level that can be taken from the comfort of your own home.
In 2022, sales and marketing courses online are as reliable and recognised within the industry as 'old fashioned' face-to-face programmes.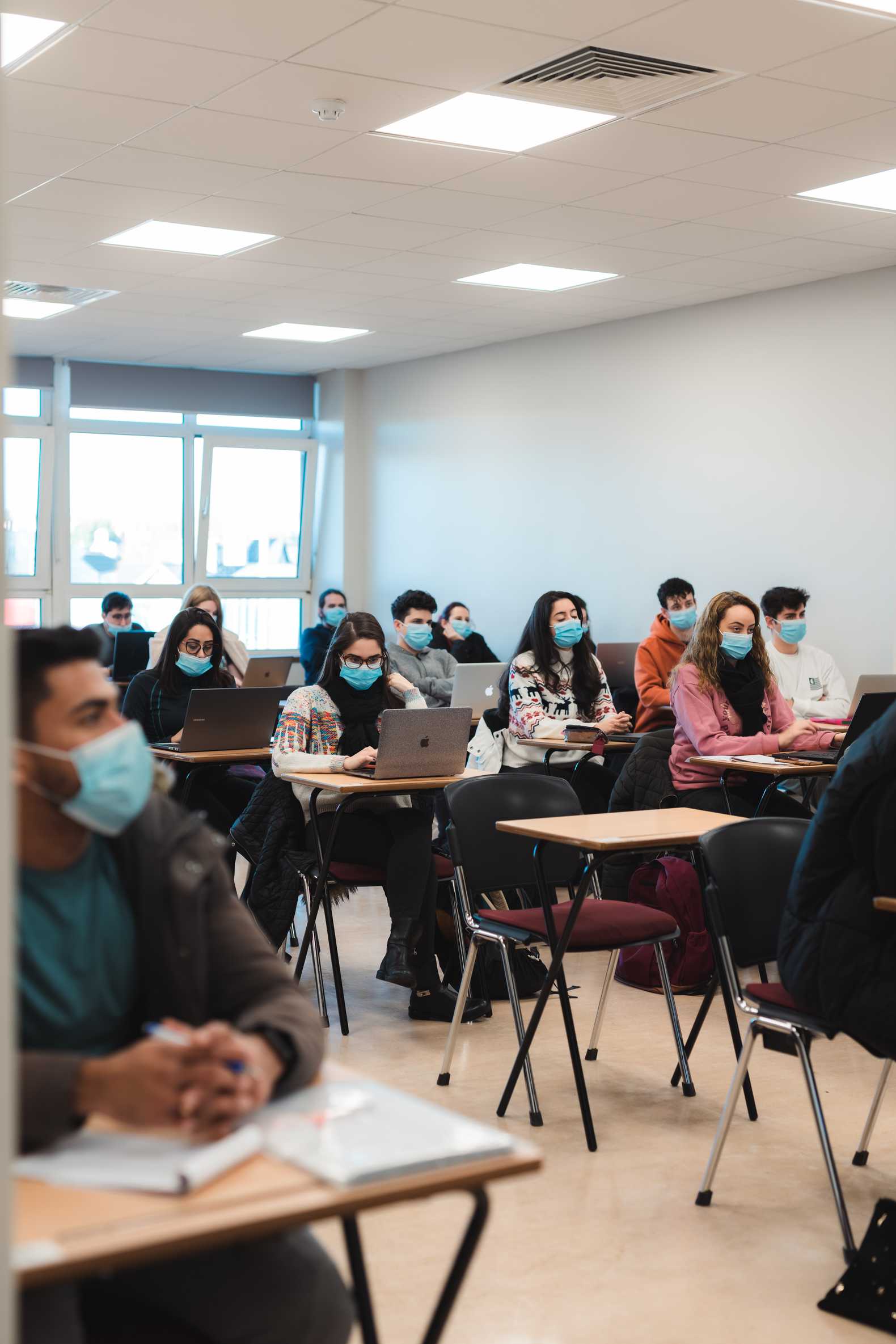 What should I do after completing a sales and marketing course?
Upon completion of any number of sales and marketing courses a whole world of possibility will open up to you. There is incredibly broad scope within this field for you to utilise your newfound abilities, either as a freelancer or within the structure of a global organisation or even a small- to medium-sized business such as an advertising agency.
Some examples of careers within sales and marketing include:
Brand manager
Marketing Assistant
Social Media Manager
Public Relations Specialist
Sales Manager
Digital Marketer
SEO Specialist
Media Buyer
Market Research Analyst
Fundraiser
And if our Sales and Marketing Certificate programme gives you the itch to learn even more, there are a whole host of courses you can undertake to continue your academic studies or increase your job skills and make you even more attractive to prospective employers.
Galway Business School offers a Bachelor of Business degree, for example, or you can even branch out and specialise in topics such as digital marketing or business communications.
These extra qualifications and courses related to Sales and Marketing will:
Improve the likelihood of career progression
Help with a total career change
Allow you to upskill and remain competitive in your chosen field
Just give you a real sense of achievement
Why is Sales and Marketing a good career?
Put simply, a career in Sales and Marketing can be extremely rewarding. You will have high earning potential, flexible hours – albeit often quite long ones! – and while the role can be demanding it is often the chance to challenge yourself, constantly learn new skills and grow both as a professional and a person.
And the world is different now. Post-pandemic, it is no longer about coaxing consumers into purchasing goods they don't need, want or can even afford. The world of sales, marketing and communication now requires a completely different skillset and attitude towards customers. At Galway Business School we understand there have been fundamental changes in the buying behaviour of consumers and their attitudes to the techniques employed by the industry.
With our sales and marketing training courses you will learn that being a successful salesperson or marketer means being a trusted and credible representative of your organisation, helping the consumer make an informed choice about the goods or services you are providing. This is a fulfilling and rewarding facet of the career, one where you believe in what you are selling and want to help the people you are selling it to.
What sets Galway Business School and their sales and marketing courses apart from others?
We are one of the leading independent third-level colleges in Ireland. Located at the midpoint of the Wild Atlantic Way, on the country's wonderful west coast, Galway is the perfect place to undertake an immersive sales and marketing course in Ireland and experience the best the region has to offer.
As we've mentioned, there are myriad choices of courses related to sales and marketing for you. However at Galway Business School we spend a third of the semester focusing on specific plans for communication and connection with colleagues and potential customers, which strengthens your skillset in this area and improves the chances of your sales and marketing strategies being successful.
Coupled with smaller class sizes which allow more in-depth, one-to-one focus from our tutors, you will develop excellent networking skills and increase your contacts with other students and professionals in the field, both from Ireland and around the globe.
Our Sales and Marketing Certificate programme is split over three modules, is extremely practical and upon completion will enable you to:
understand the basics of marketing, sales and communication
undertake thorough market research
create sales and marketing plans to assist your organisation
effectively communicate those plans and strategies
identify fundamental concepts of sales, marketing and business communication
be competent at business writing and planning
be proficient at sales coaching
understand brand management
be cognisant of the channels of distribution within a business or organisation
manage the sales performance of individuals and groups
analyse the processes involved in the development of a marketing strategy
At Galway Business School, our Sales and Marketing course online is just one of a large number of short certificate courses available to students. Our faculty of experts are on hand to provide complete support to anybody seeking to improve their academic credentials or career opportunities with our online interactive classes.
Study in the heart of Galway, Ireland
Galway Business School forges incredible learning and life experiences. Find out what GBS has to offer and book your course today!
Explore more courses