How to get a job in digital marketing – and why you'd want to
Innovation and Development
The unquestionable benefits of pursuing a digital marketing career
Posted 04 December
We all know our lives are getting more digital.
In June 2020, Ofcom, the independent UK communications regulatory body, reported that adults in the UK now spend an average of four hours every day online. Even if we could remove the Covid-19 effect, do we expect the number would be any lower? Check your screen time now on your phone if you're not sure. Four to six hours a day online is the norm for most people these days.
Some more, some less, but we've all become dependent on the technology that puts the power to connect with others, access information instantly, and order rare things from all over the world at our fingertips.
And we've all got a part to play in the digital world. Making the internet and our digital futures better isn't just for your personal life – you can dedicate your working life to it as well, whether as a side-hustle or even your full-time job.
The number of companies looking for candidates with qualifications in digital marketing, and the salaries attached to these roles, mean taking a professional digital marketing course and getting a job in the sector is, without a doubt, a good career move.
Find out more about the global online marketing qualification you could study for here in Galway, Ireland, or read on to learn more about digital marketing.
How has the internet changed marketing
Now that nearly everyone spends a large part of their day online, there are so many more places where companies (and governments) know they can reach and market to us.
Before the internet, marketers relied on traditional, or what we now consider offline, channels to reach people with their adverts and messages. Think magazine ads, newspaper articles, billboards, and TV adverts.
Big data, big impact
One of the biggest changes is the amount of data now available to marketers.
From social media giants like Facebook (who own Instagram) studying your every like, comment and click so they can serve you relevant content and ads, to a small-business owner looking at the location of people who visit their website, marketers everywhere can track online behaviour and use it to market more effectively.
It's only recently, with the EU's GDPR legislation, that there has been a serious attempt to regulate this and protect people's personal data.
A brief timeline of digital marketing
1989
The World Wide Web is invented.
1990s
The first search engines emerge, including Google in 1997
Rise of the personal computer in homes
2000s
Google launches AdWords, its advertising platform
First social media platforms launch, including LinkedIn, Facebook, Twitter and YouTube
Google Analytics becomes available, putting website visitor and search engine data into the hands of business owners and marketers
2010s
Instagram launches
Google's search algorithm becomes more sophisticated and prioritises quality and relevant content
GDPR introduced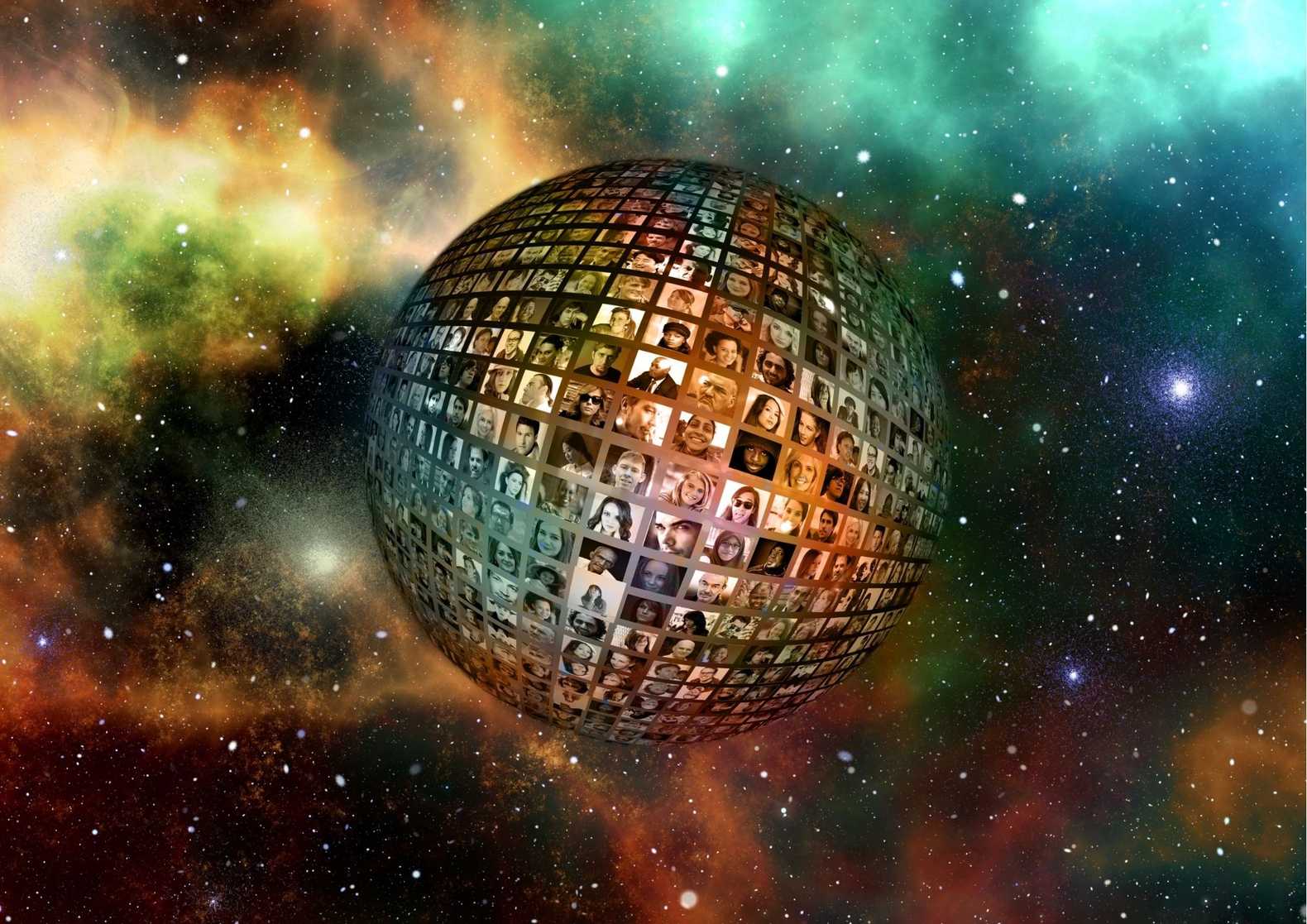 Is online marketing a good career?
With the relevant qualifications or experience, you could embark on a great career in this sector. You could find yourself working:
In-house – in a company's marketing or communications team
Agency – as part of a specialist team providing services to companies
Freelance / entrepreneur – you could set up your own business providing these services
The specialist digital recruitment agency, Clockwork Talent, conducted a survey in 2020 and found "the majority of digital marketing generalists are paid between £30k and 40k". The survey results show that salaries vary across disciplines within digital marketing, and some run much higher for professionals with more experience.
Digital marketing roles: which one is right for you?
You can take your pick of so many different areas and roles within digital marketing, and as the sector grows so will these choices.
Here are a few of the main areas...
Digital marketing or campaign management
These roles tend to be more generalist and require an up-to-date, broad understanding of lots of different strategies and tactics. If you like to have an overview of a whole campaign or a company's whole global internet marketing activity, and you enjoy visualising plans, communicating and coordinating with others, this could suit you.
Technical SEO
If you're more analytical and good with numbers and logical thinking, a technical SEO role could be best for you. These are usually some of the most in-demand and best paid roles, and you'd be playing a key part in devising and reporting on a company's digital marketing strategy.
Content marketing
Covering roles such as content strategist, content editor, content writer, copywriter, graphic designer and illustrator, content marketing is about two things: coming up with a creative strategy and creating content to achieve it, usually to connect with and engage an audience. If you're drawn to creative activities, whether words or visuals, or if you like coming up with ideas and empathising with people, you might enjoy this area.
Social media
If you live and breathe social media, and know what people on TikTok want and how that's different from what people are looking for from IGTV, then you could make a living from something you love.
Digital PR
All about communicating to build relationships and networks of contacts in the media or with influencers who can help you amplify your brand's message to more people. At its heart is storytelling – if you can spin a good yarn, check digital PR out.
Paid media
If you like numbers and have a competitive streak, look into paid media roles. Ranging from Pay Per Click (PPC) executives to paid social managers, these roles tend to be fast paced and in demand.
Website development
If you love coding and have an eye for what a website can do to provide a good experience for visitors, you could be a budding 'web dev'.
Project management
The unsung heroes of digital marketing teams everywhere, the project managers are the glue that keep everything together and on track. If you love organisation and online productivity tools, being a project manager in a digital marketing team could be perfect for you.
How to get started
For more information on these topics, you can get started right now by reading industry news and blogs:
https://moz.com/blog – Moz is a big name in the digital marketing industry and has an excellent series of beginner guides, which are where many newbies start their digital marketing journey.
https://backlinko.com/blog – Brian Dean is a content marketer, SEO expert and all-round online marketing genius. His thought-leading blog is full of beginner, intermediate and advanced guides to all aspects of digital marketing.
https://www.searchenginejournal.com and https://searchengineland.com are two more popular blogs.
Don't forget to check out industry podcasts too – you'll find lots if you search for digital marketing or one of the more specialist areas such as content marketing or SEO.
Maybe you'll get hooked and decide it's the career for you. If you do, getting a qualification is a great way to get noticed by employers
What does a course in global digital marketing offer?
If you're looking into taking a course in digital marketing, you can expect it cover:
How different channels and platforms work
Common digital marketing strategies
Key concepts of global digital marketing strategy
Different areas of digital marketing, such as digital PR, content marketing, social media marketing, SEO and paid media
How to measure performance
People's digital behaviour
Issues such as data privacy and fake news
With a course under your belt, you can start applying for roles and building a portfolio as you progress in your new career.
Taking the next step
Check out the details of our digital marketing courses in Ireland here.
Our specialised courses not only provide you with a fully accredited National Framework of Qualifications (NFQ) level 6, 7 or 8 qualification, but they're also accessible and available on a part-time basis in the evening, allowing you to balance your working career and family life with upskilling and continuous learning.
Galway in Ireland is a wonderful place to study and it's an exciting hub of businesses against the beautiful backdrop of the Wild Atlantic Way.

If you'd like to find out more, have a look at our full overview of evening courses..
Study in the heart of Galway, Ireland
Galway Business School forges incredible learning and life experiences. Find out what GBS has to offer and book your course today!
Explore more courses