Galway welcomes international students & graduates
Galway
Galway Welcomes International Students & Graduates
Posted 11 June
Choosing to study abroad
As you consider finding your way, and planning the next step in your life journey – in terms of study you consider which subjects you like – what excites you! You might also have caught the travel bug! Perhaps you have fond memories of a holiday in Europe, or visited a city and thought at the time – this is somewhere I would love to come back to.
Choosing to study abroad gives you the opportunity to explore new horizons and you can also gain a qualification! In this blog we hope to explore some of the opportunities and choices and where it could lead you!
We know that choosing what to do next is a really big step – studying in a new country and experiencing a new culture might tick this box! In terms of which degree to choose, a business degree gives a good foundation in areas such as management and specialisms such as Management, Finance, Human Resource Management etc. A business degree gives you tools to help to advance your career – and there are many and diverse options available. You can also enhance your communication skills, level of professionalism and be confident and work-ready!
Making a decision to come and study in Galway Business School, you will pick the perfect location to launch your business career!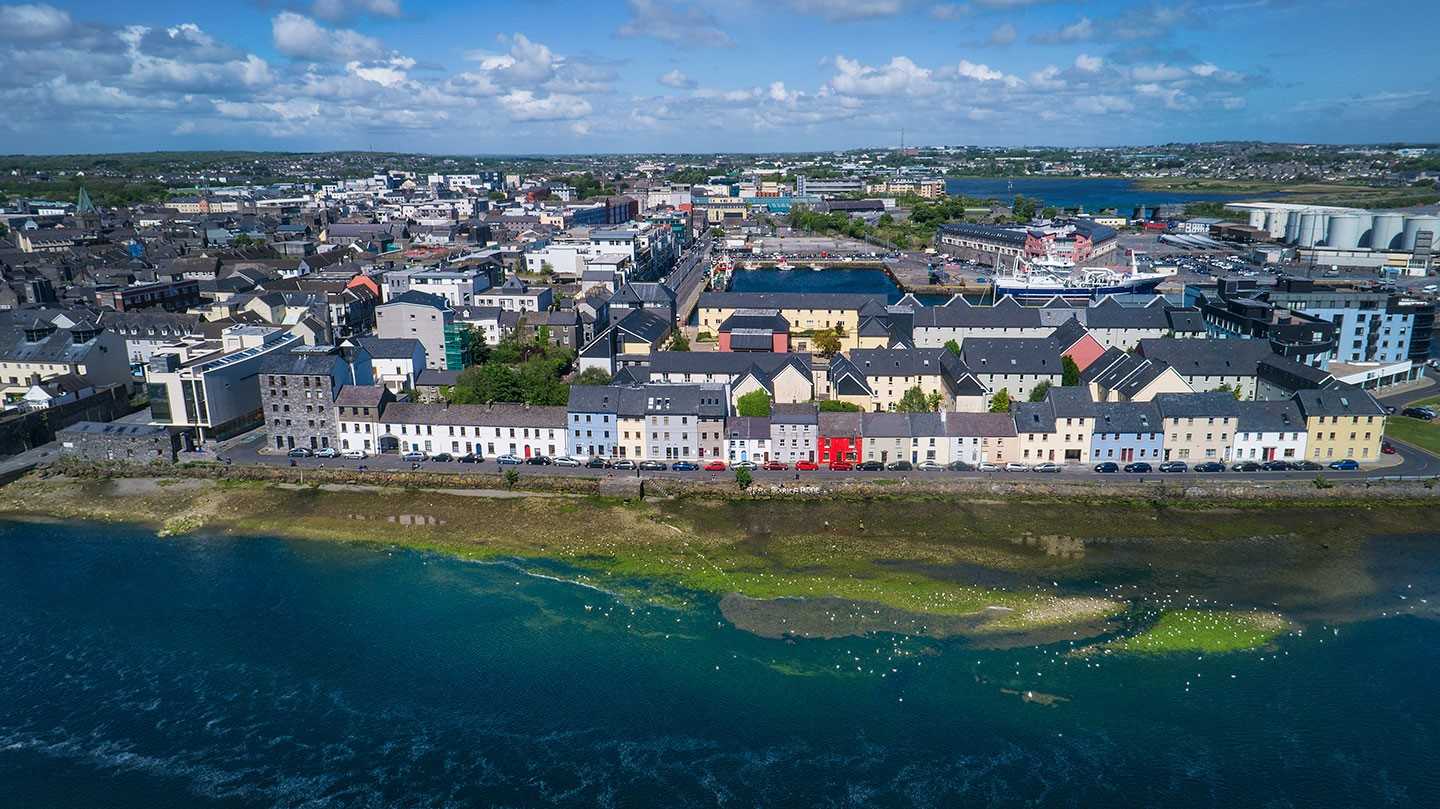 What to consider!
So, where to next? What can I afford? Will it be easy to settle down in – will it be safe? Will people understand me? Will my qualification be recognised around the world? Can I work while I study? What kind of supports are in place to help me? Will I make friends?! These are some of the questions you may ask yourself! So let's take a look at Ireland, Galway and Galway Business School!
Why Ireland
Only English speaking country in the Eurozone. What better place to choose as your base; the perfect launch pad to explore Europe further and also improve your English. Ireland prides itself on the warm welcome it extends to visitors and indeed international students – thus it is regarded as one of the friendliest and safest countries in the world. Ireland, positioned on the west of Europe is globally connected and is headquarters of many high profile global companies, Google, Apple, Facebook and Twitter
If you are looking to study and also gain work experience, Ireland offers generous work, stay-back options for international students, which allows you to gain worthwhile international work experience after your undergraduate or postgraduate degrees. The Third Level Graduate Scheme allows international students to stay back in Ireland after completing their degree to work or seek employment.
So, the aim of the scheme is that once you have graduated (you are legally resident Irish educated non-EEA graduates) holding an award from a recognised Irish awarding body to remain in Ireland for a period of:
Bachelor's degree (level 7): 6 months
Honours degree (level 8): 12 months
Master's degree (level 9 or 10): 24 months
From the Edge of Europe to the World
A number of the world's best-known businesses have long established operations in the Galway area, some for over 40 years. Met Life, HP Enterprise, Thermo King, Avaya, Boston Scientific, Cisco, Medtronic, SAP, Fidelity Investments, EA Games and Valeo Vision Systems are some of the examples. So when considering your long-term career prospects, the academic team at Galway Business School can help you build your career network and Galway city boasts an impressive list of potential employers.
Living and studying in Galway gives you the opportunity to build up your network and engage with prospective employers. As you progress through your study programme you can avail opportunities to meet these companies face to face.
Check out websites such as https://www.irishjobs.ie/Jobs/ for the list of current vacancies in Management, Finance, HRM. You could check out the jobs fairs such as Jobs Expo.
Galway is home to many, long established multi-national companies, and newer companies are attracted to Galway due to its location, and highly-educated and creative workforce. Galway city is a global centre of excellence for medical technology companies, IT services and the Marine with a vibrant and growing start-up infrastructure. Galway is fast becoming a global tech hub. Check out this article and the maps below courtesy of John Breslin noting "Galway as the San Francisco to Dublin's Silicon Valley!
You will see the long list of tech stat-ups which are in close proximity to larger companies as listed below:
Top 5 Tech Companies in Galway
Hewlett Packard
SAP
IBM
EA Games
Digital Optics Corporation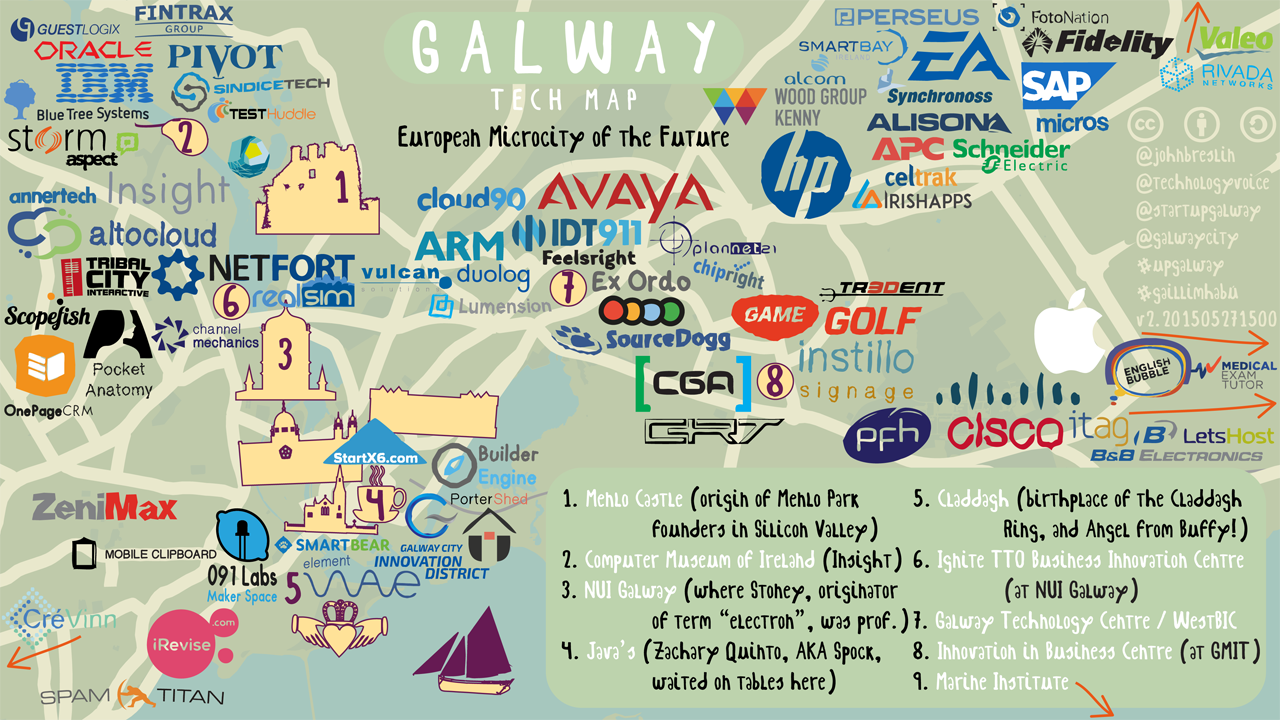 Galway's MedTech Industry at a Glance
Galway is also one of the six Global Hubs for Medical Devices. As per this article "if Ireland is the European capital of the medical device industry, then Galway is definitely the Irish capital of the sector".
Over 10,100 people directly employed in Pharmaceutical & Medical Device Manufacturing
Home to manufacturing sites for 3 of the world's top 15 medical device companies
More than 20 companies have manufacturing sites in the county.
Eight of the world's largest medical device companies call Ireland home. Of the Galway based companies listed below the top 3 global giants listed below have substantial operations in the city of the Tribes.
Top Medical Device Companies in Galway
Boston Scientific
Creganna Medical
Medtronic
Merit Medical
Mylan Teoranta
Zimmer Biomet
Check out the map of the 190 Map of 190 Pharmaceutical & Medical Device Factories in Ireland.
https://www.getreskilled.com/pharmaceutical-jobs/factory-locater/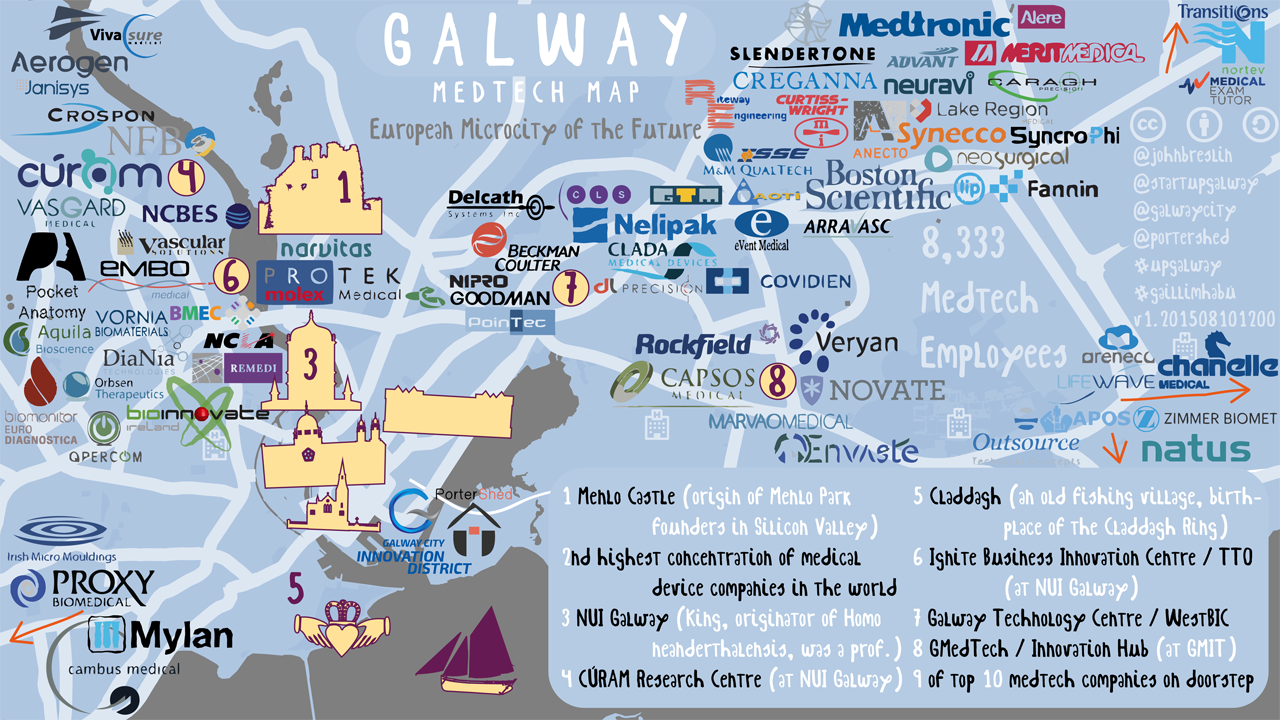 Can I study and work at the same time?
Now, as you plan to make this investment in your career, let's look at the decision from an economic view point and consider the duration of the course. Is Galway Business School the place for me to launch my business career?
Firstly, in terms of our Education System - Ireland enjoys a worldwide reputation for high quality education. The cost varies across institutions and from city to city. Galway is the fourth largest city in Ireland thus the cost of living is fairly competitive. The good news is that international students are permitted to work part-time (a maximum of 20 hours per week)! Check out the immigration requirements at - http://www.inis.gov.ie/en/INIS/Pages/registration-study-undergraduate.
Also, Ireland has one of the highest rate for minimum wage in EU! As Galway is a tourist destination – there are many cafes, restaurants and hotels as well as the usual shops – so there is part-time work once you get out and about and start looking. Read our blog on how to find a job in Galway.
To consider the cost of living in Galway city – check out this comparison website.
The tuition fees for the business degrees at Galway Business School tuition fees are also very competitive! In addition, in terms of world recognition, the Galway Business School Business degrees are recognised by the QQI – Quality and Qualifications in Ireland.
The location of Galway Business School is one of the best in the city – overlooking the promenade by the Atlantic Ocean. The school offers two business degree options at undergraduate level:
Bachelor of Business (Level 7)
Bachelor of Business (Honours) with International Business (Level 8)
Classes usually start at noon so you can easily work-part-time.
There is a focus on the practical element and the academic team have great industry links. There is also a World Ranking University in the city, the National University of Ireland offering a wealth of postgraduate opportunities! The class sizes at Galway Business School are small, so you get great attention and support. The school community is close-knit, so it almost feels like a family!

What do other people say!
Well according to Lonely Planet Galway is the fourth-best city on the planet to visit in 2020 ranking ahead of global stars like Dubai and Vancouver. According to their global travel index, 'brilliantly bohemian' Galway is Ireland's most engaging city!
The term bohemian comes up again and again when describing Galway – and it the uniqueness that you will come to lovey and enjoy. Galway has an authentic and alternative feel! It has all of the features of a European city but also has a Latin quarter and a west end! It is a city where you can enjoy hanging out with friends or enjoy a quiet time of self-discovery by walking along the seafront, immersing yourself in an independent book-store, attending a music or theatre gig or simply grabbing a coffee in one of the many coffee houses.
Galway is also the most 'multicultural city' in Ireland as per the census figures, with 18.6 per cent of its residents recorded as non-Irish. The city is an extremely popular tourist destination, so as you wander Galway streets you will meet many different nationalities. Indeed Galway Business School together with Galway Cultural Institute welcomes a wide and different range of nationalities at any one time!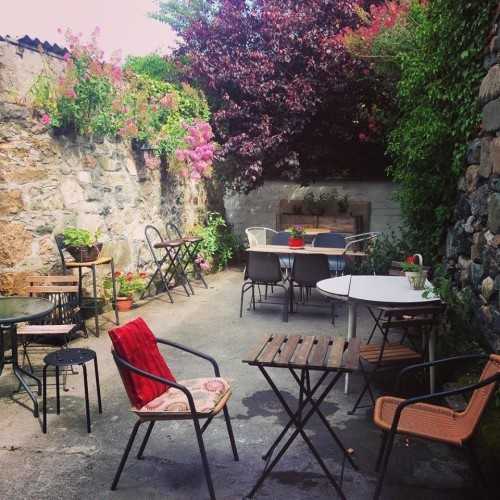 So, to conclude!
Galway Business Schools extends the warmest of welcomes to international students providing them with a support structure and possibility to study a business degree in a friendly learning environment. It also gives you the opportunity to access the talent pool, accessibility to multi-nationals and local companies – all combined with a good life-style!
It is no wonder then that the The Financial Times FDI magazine named Galway as the Best Micro City in Europe in 2016/17 for both Economic Potential and Business Friendliness. Galway is the best place for business and for living in Ireland. Some of the world's best companies already know that. Why not come and join them?