Top Skills You'll Need in 2022 to Become an Accountant
Accounting
Am I A Good Fit to Be an Accountant?: Top Skills You'll Need
Posted 28 January
If you're thinking of learning accounting and finance skills in 2022, Galway Business School's Introduction to Accounting is the perfect course for you.
Ireland and the wider world have endured considerable economic challenges since early 2020, and the coronavirus pandemic has underlined how crucial it is for people to have a broad skillset during this unprecedented time of upheaval.
Even with Covid-19, the areas of accounting and finance remain essential responsibilities for any business or commercial enterprise. This short, practical module at Galway Business School leads to a certification in basic accounting skills, and will equip you with a solid foundation in the main processes and principles of accounting, allowing you to pursue a career in the finance arena.
Which are the Most Important Accounting Skills you'll need in 2022?
As an accountant you'll not only be required to diagnose and report on the fiscal health of companies and individuals. You'll also need the skills to provide sound financial advice, connect with customers and help them understand the importance of correct taxation and accounting, and make financial decisions that benefit your clients.
As in many areas of employment, you'll always need core skills which include:
Attention to detail
Critical thinking abilities
Problem solving skills
Effective communication
Prioritisation skills
Beyond those abilities, you will also need basic accounting skills such as:
Understanding of the general principles of accounting
Working knowledge of ledger accounts, trial balance and financial statements
Software proficiency (such as Xero, QuickBooks and other accountancy packages, along with experience using Excel and spreadsheets)
Data analysis ability
Defining and calculating costing and budgeting methods
Is This the 'Introduction to Accounting' Course for You?
Our Introduction to Accounting course focuses on basic accounting skills making it perfect for you even if your academic background has no history of accounting and finance.
As with all its courses, Galway Business School provides a structured, easy-to-follow practical foundation module in accounting and finance skills that allows you to gain an understanding of accounting and the theories that underpin it. The programme assumes you're completely new to the world of accounting, and will provide clear, accessible input so you learn vital, basic accounting skills such as how to prepare accounts, including important financial, cost and management accounting that you can utilise in any business or commercial environment.
More importantly, the module provides essential skills for the labour market in the current uncertain climate. Our Introduction to Accounting course gives you the opportunity to broaden your accounting and finance skillset, increase your employment options, and eventually move into a career in the disciplines of accounting and finance.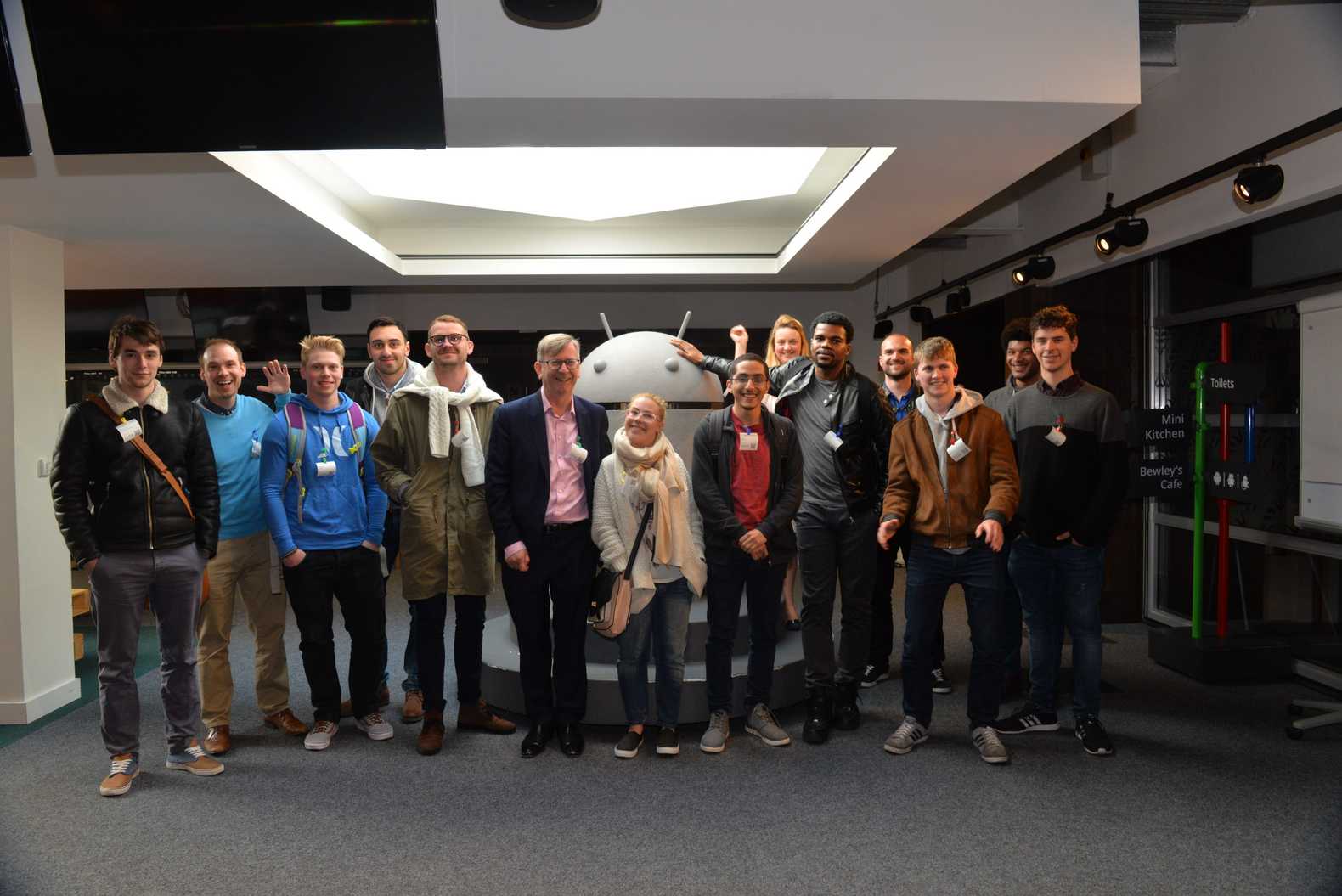 Communication Skills
Effective communication is one of the most crucial skills to develop in any business, and as accounting can sometimes be confusing to the layperson it is important to be able to get technical financial points over in a clear and simple way.
As an accountant, communicating with others is an integral part of the job, and often you may be required to explain important fiscal information to clients or employers who are not accountants themselves. Your advice can often shape the way individuals or companies make decisions regarding their finances, so it is vital that you can convey what you mean in easy to understand terms.
Important skills to master include:
Understanding your audience
Using jargon when appropriate, or limiting the amount you use
Being a good listener to people from all levels of the business world
The ability to change methods and styles of communication quickly
Being understanding and empathetic to your clients' needs
At Galway Business School we understand the need for and importance of effective communication, a proficiency which is also one of the 'soft skills' an accountant must develop.
Soft Skills
Soft Skills are those core skills you'll need to be competent at your profession. We've already touched on excellent communication skills, but – depending on your job – other soft skills can include teamwork, leadership and overall work ethic.
Key skills for management accountants include the following:
Strong written and oral communication (the aforementioned communication skills)
Excellent time management
Systems analysis
Active learning (for example, with the latest software and electronic accounting systems)
Analytical and problem solving skills (of which more below)
Attention to detail
High-calibre organisation skills
Critical thinking abilities
Exceptional mathematical/numerical skills
Analytical Skills
Problem solving and decision-making form a large part of an accountant's job, and you must possess the necessary analytical skills to be at ease working with a wide range of financial reports and data. Being able to objectively identify issues for a client or business, then using your skillset to address those problems, is an integral part of your working life.
While analysing finances you must also be able to work within the guidelines of current regulations, ensuring you maintain the required standards while delivering recommendations to your client so they can achieve their financial goals.
Important analytical skills include:
Financial literacy – knowledge of the wider financial world can be a great help, be it bank interest rates or investment market changes
Keeping updated on current market/financial trends
The ability to forecast and plan for future fiscal issues
Solving financial problems for clients following the aforementioned planning
Strategic thinking
Expert financial modelling ability
Technical Skills
Today's accountants deal with huge amounts of data, typically using computer programs to decipher and work on fiscal matters for clients. Being technically proficient – be it with Information Technology, or with the personal abilities and knowledge you will need to succeed – is vitally important.
At Galway Business School we recognise the importance of these technical skills and will give you the building blocks to begin your path towards a career in accounting. Some of the abilities you will need include:
Basic knowledge of accounting practices
Proficiency in specific software (e.g. spreadsheets)
Data analysis skills (of which more below)
Preparation of financial statements
Account organisation
Ledger accounts, trial balance and financial statements
Calculating costing and budgeting methods
Information Technology skills are also important. You will need:
Proficiency with accounting software (such as Sage, Xero and Intuit's QuickBooks Online)
Knowledge of and ability to use word processing software (for reports, letters and other documents
Payroll software, for example Sage Business Cloud, Kashflow or HMRC Basic Paye Tools
Spreadsheet software
Computer literacy and keyboard skills
Ability to Prepare Financial Reports
If you're thinking of moving into a career in accounting and finance, the ability to prepare financial reports is a fundamental requirement. These reports are the 'bread and butter' of accounting, but are incredibly important to your clients. They are the statements that demonstrate how a business has fared during a financial year, what their fiscal position is, and how they can improve and profit in the future.
As a new accountant, you should be proficient at preparing statements of income that cover all profits and losses; statements covering cash flow (how cash assets move in and out of the business in question); and a final balance sheet that pinpoints where the organisation currently stands in financial terms.
You will need to be proficient at:
Analysing financial statements (e.g. calculating profit margins or turnover of inventory)
Generating financial reports
Financial forecasting for your client – taking into account expenses and cash flow, for example
Understanding financial reports, such as balance sheets, annual revenue statements and owners' equity
Data Analysis Skills
This skillset is becoming more and more important in the world of accounting. Your ability to analyse data can be incredibly valuable to companies that are seeking to reduce risk, increase profits, and improve overall efficiency.
If you're thinking of up-skilling to be an accountant, some of the required abilities are:
Cash flow analysis
Risk identification and management
Monitoring/improving the performance of the business
Streamlining and improving the experience for your clients
Data and process mapping
In short, the process of data analytics is where you will gather, study and collate financial data for a client, and use the resulting report to improve their fiscal position and influence the decisions they make going forward.
Where do I start learning accounting?
The arenas of accounting and finance require certain skills, some broad and others more specialised. Here at Galway Business School we provide comprehensive entry level training that provides a strong foundation in accounting and finance skills for your future career. We can help you reach a clear understanding of how to prepare accounts and no background knowledge of finance or business is required or assumed.
Over eighteen weeks with a flexible, part-time programme, our expert faculty will guide you through the knowledge and practical work experience to achieve your basic accounting skills goals. Galway Business School is one of the leading independent third-level colleges in Ireland. Located at the midpoint of the Wild Atlantic Way, on Ireland's west coast, Galway is a vibrant, modern and multicultural city bursting with things to see and do.
Related articles
Study in the heart of Galway, Ireland
Galway Business School forges incredible learning and life experiences. Find out what GBS has to offer and book your course today!
Explore more courses