Galway International Arts Festival
The best time to visit Galway
The Galway International Arts Festival is the pinnacle of the Galway festival calendar. It attracts 200,000 ticketing visitors to the streets of Galway each year and has been growing ever since its inception forty years ago. The festival is a combination of music, visual art, theatre, street performance and topical lectures. The Arts Festival happens every year in the middle of July and has many free events.
World Famous
The festival has played a very significant role in putting Galway on the map among the global arts world and is an integral part of allowing the arts community here to grow and flourish.The acts that take part in the festival come from all over the world. Local Tony Award-winning theatre company, Druid are a festival favorite and continuously showcase their best work at the festival.
A Feast of Art, Music and Culture
Many abandoned locations around Galway are utilized as temporary venues for art exhibitions and each year a massive marquee tent pops up just beside the Galway Cathedral for the bigger music acts to play in.
Be sure to get you tickets early as many shows sell out quickly.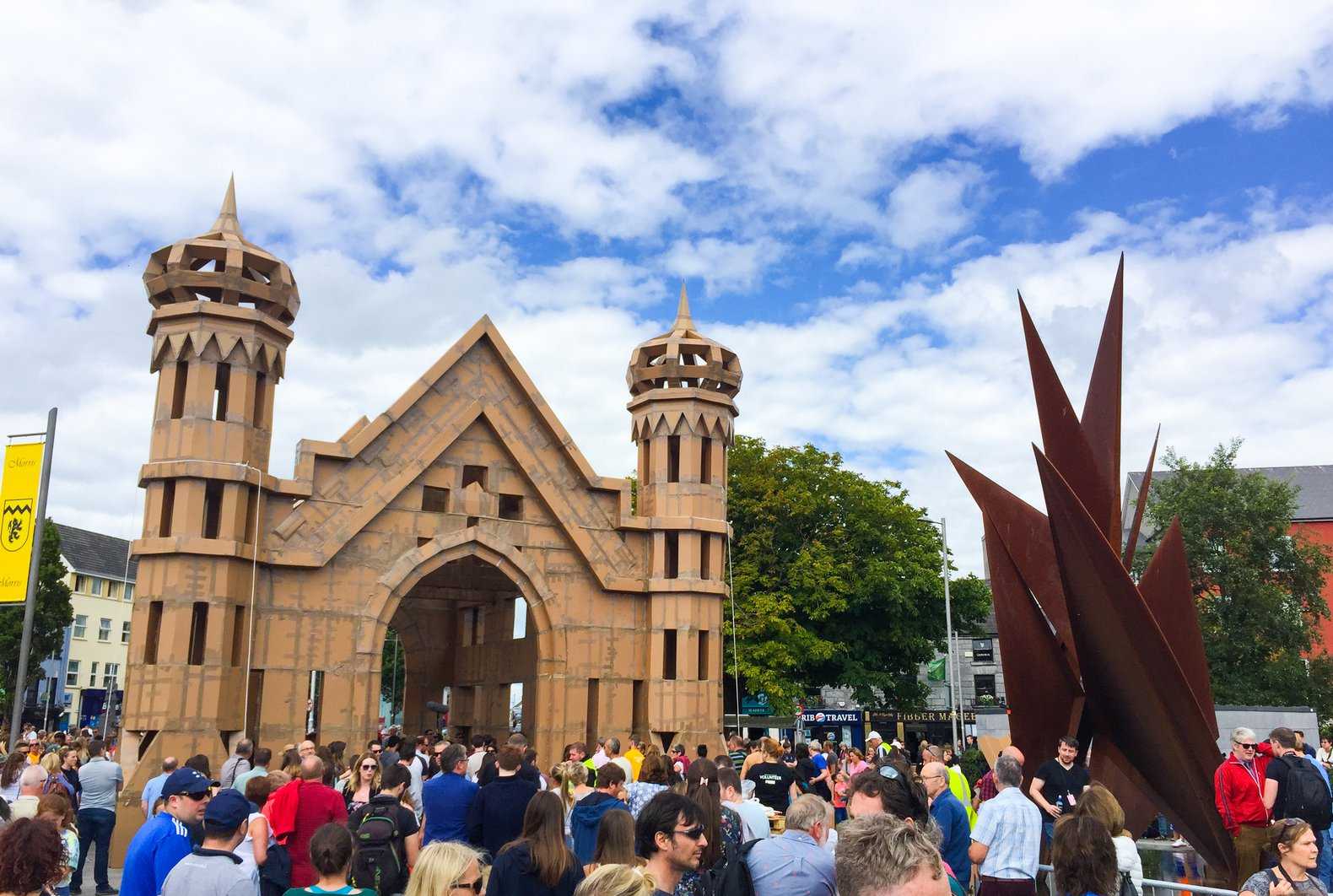 Location
Address
Galway International Arts Festival