Is getting a Professional Certification in Human Resources Management (HRM) worth it?
Human Resources
Is getting a Professional Certification in Human Resources Management (HRM) worth it
Posted 09 March
Galway Business School's HR and management courses are an ideal choice if you're interested in a career in management consultancy or human resource management.
The most valuable assets of a business are the people who work there, and at Galway Business School our HR training courses will teach you how to manage those people – both individually and collectively – in order to achieve your organisation's objectives.
Human Resource Management (HRM) has always been an important facet of business. The Covid-19 pandemic and its impact on the employment sector has magnified the significance of effectively managing people during a crisis. With our eighteen week, online and part-time HR Management course you will develop critical skills which will enable you to deal with resource issues and reach your organisation's goals.
Is HR training worth it?
As with all courses at Galway Business School, our comprehensive Human Resource Management module is a fantastic way to improve your knowledge of, and experience in, your chosen area of expertise.
If you're looking to upskill or expand your HR experience, and increase your value to your organisation with improved human resource management abilities, our HR training courses are an ideal choice for you.
Our HR management course will allow you to understand all areas of Human Resource Management, how they operate, and how they are interlinked in modern business. You will learn how to harness and support the collective efforts of staff – while focusing on the individual people and their relationship with their employers – to the best advantage of the organisation.
Your newfound HR management skills and certification:
will set you apart from the competition
can impact on and increase your salary
can increase your chances of promotion within the HR field
will improve your own confidence in your abilities
What are the basic concepts of Human Resource Management?
Human Resources (HR) are the living, breathing people that work for or contribute to a business or organisation. These 'human resources' can be full-time or part-time employees, freelancers, interns or any type of worker.
In short, Human Resource Management is the efficient and effective management of your workforce to achieve better performance. It is a coherent, strategic approach to managing the most important part of your organisation: its people.
In our HR Management module you will be introduced to the concept and role of Human Resource Management (HRM) within organisations:
recruitment and selection
performance management
learning/development
wages/benefits
Human Resources Information Systems
HR data and analytics
What are the certifications that could help for an HR career?

Your choice of HR positions is broad, and includes Human Resources Officer, Recruitment Team Leader, Learning and Development Manager and many more. Just as wide-ranging is the choice of HR management course certification that could help you in your HR career.
You can achieve certifications at several levels, including diplomas in Personnel Management, vocational training such as a HR apprenticeship or via an Irish National Framework of Qualifications (NFQ) Higher Certificate Level 6, and university courses including bachelor and master's degrees in human resources.
An important and industry-recognised membership is via the Chartered Institute of Personnel and Development (CIPD), which is sometimes a prerequisite for employment in the HR arena. CIPD membership can be gained via other equivalent certifications and without studying a specific CIPD course.

At Galway Business School our Human Resource Management module is part of our Bachelor of Business Level 7 degree. Upon successful completion of the course you can progress to a career in business or management in a small or medium-sized enterprise, or even a multinational organisation. And if you'd like to continue your academic studies you can follow the Bachelor of Business programme to its completion.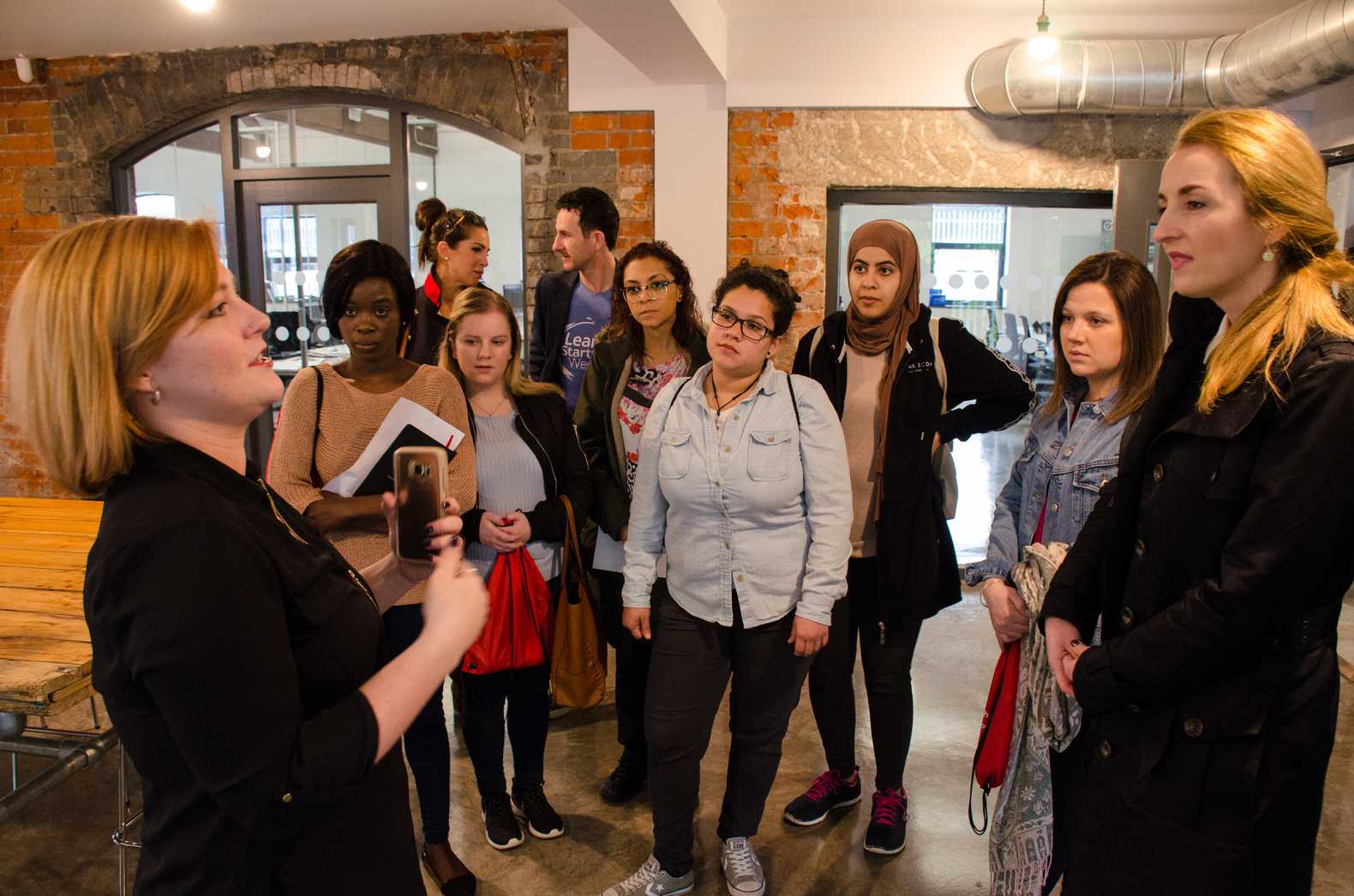 Why is HR Management (HRM) so important?
During our HR and management courses you will learn how HRM is important because it maintains the balance between employee satisfaction and the ability of the organisation – no matter how small – to reach its objectives and remain profitable.
HR Management is a tool to make optimum use of the human resources available to management, while ensuring individuals grow and develop and a unified, efficient working culture is fostered.
Human resources are real people, and real people have needs and dreams. You'll learn important HR manager skills such as how managers have to motivate – and keep motivating – employees via, for example, bonuses and increases to salary so they help a company attain its goals.
As a HR Manager you will need to understand the importance of:
strategic management
safety/risk management
liability issues
maintaining staff compliance
Is political science and HRM related?

In very basic terms, yes – because both disciplines involve dealing with people. Any and all carefully-laid plans for human resource management can be disrupted by internal and external change. You only have to look at the devastating impact of the coronavirus pandemic on economies and employment.
Yet while political science deals with systems of global governments and the study of worldwide political activity and behaviour, HRM is more locally-focused and concerned with the people and policies inside a business or organisation.
Our HR training courses will clarify that even though there is a difference, HR Managers must have an objective view of both the internal issues of the company and the wider world outside its doors. An effective Human Resources professional will be able to recognise external political factors that can have a significant impact on your organisation, including wage rises, employee availability and even shifts in public opinion.
What skills and qualities are a must-have to work in Human Resources?

As an HR professional you will spend the majority of your time dealing with living, breathing human beings and their often myriad issues. People skills are crucial.
As well as being able to understand and implement HR legislation and good practice, you will need strong HR manager skills in a number of other areas:
organisation
time management
multitasking
confidentiality
active listening
team management
leadership
problem solving
adaptability
effective communication
decision making
analytical skills
What courses should you do to upgrade your skills in HR?


Your route to a career in HR can begin in earnest at Galway Business School in Ireland, where we provide certification in Human Resources Management which will equip you with a strong foundation for your future. Undertaking our HR management course online and in a classroom setting (hybrid learning) allows you maximum flexibility, particularly if you already have other commitments such as work and/or family.

If you wish to explore further learning avenues before you arrive at Galway, or continue your training once you have completed our module, there are lots of courses available for you to choose from, either as full or part-time, and online or in person (or a mix of both).
University degrees in HR are widely available and typically last for three years, while the Chartered Institute of Personnel and Development (CIPD) – the professional body for HR management – offers three accredited levels (5, 7 and 9) of NFQ (Irish National Framework of Qualifications) recognised HR and management courses, along with modules of various lengths and intensity.
Whatever your decision, our eighteen week hybrid online/evening Human Resource Management course offers a comprehensive introduction to HRM. Our expert lecturers provide a friendly and welcoming student-centred learning environment to help you reach your goals.
Galway Business School is a premier independent third-level college in Ireland. You'll find us at the midpoint of the Wild Atlantic Way, on Ireland's west coast, in the bustling, multicultural city of Galway.