Cracking Company Visits Organised By Galway Business School
Galway
Cracking Company Visits Organised By Galway Business School
Posted 15 October
GBS students have the opportunity to attend visits to GBS partner companies. You will learn about the companies and get first-hand information about a profession and its career requirements through our company visit programme. The purpose of the visits is to give the students the opportunity to learn by doing through meeting, engaging and interacting with the management teams and the top-level executives of the companies.
Company visits are a great way to:
Learn about the work environment and culture of a company
Learn if a field/industry is right for you
Network with professionals (some of whom may be future employers)
Get a better understanding of what professionals in the field are doing
EA Games Galway
Electronic Arts Incorporated, otherwise known as EA Games, is a global leader in interactive entertainment software. It was founded in 1982 in Redwood City California by Trip Hawkins and the company was an instrumental force in the early home computer gaming industry. Today they produce games, content and online services for internet-connected consoles, personal computers, mobile phones and tablets. They are responsible for well-known games such as FIFA Sports Games, Battlefield and SIMs. In 2017 the company posted net revenue of $4.8 billion and based on recent shareholder reports the revenue is predicted to rise by 18% in 2018.
Galway Business School visited the EA Games Galway. EA Galway is home to a diverse range of teams, predominantly EA's Worldwide Customer Experience (WWCE), Quality Assurance, Quality Engineering and EA's Digital Platform (EADP) businesses. Our students got a tour of the facilities and got first-hand experience in what it is like to work at EA Games. The tour was followed by a talk from five speakers who provided an insight on how move up the value chain in a company.
All students enjoyed their trip to EA Games and felt it was a great experience to visit a company in real life as many would not ordinarily have this opportunity. They said it was a good way of applying the theory they learned in class.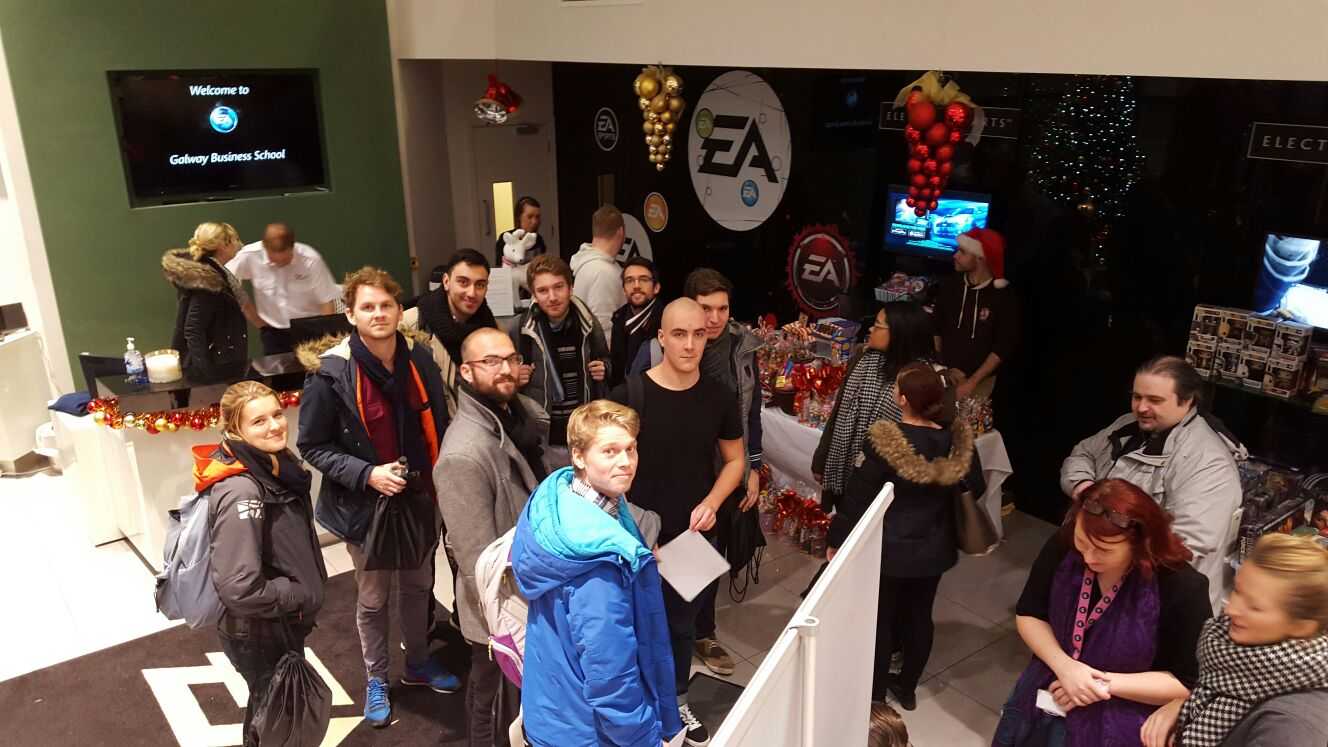 Google EU Headquarters
Google was founded by 1998 by two Stanford PhD students, Larry Paige and Sergey Brin. The organisation began as a search engine provider but since then has diversified into numerous other Information Technology sectors. Today Google LLC specialises in internet-related services and products, which include online advertising technologies, search engine, cloud computing, software, and hardware. Google now employee over 85,000 worldwide and their parent company, Alphabet, recorded a 23% growth and revenue of $110.90 billion in 2017.
The Google EU Headquarters is based in the Dublin's dockland and a sprawling 507,000 square feet, spanning over four buildings. The headquarters is described by Google as a growth engine for its businesses across Europe, the Middle East, and Africa. The main campus building has 14 floors, all of which have a unique themes that symbolize Googles identify and values; Search, Appiness (Apps), Be Green, Home, Create, Organise and Innovate.
Galway Business School went to visit the Google Headquarters in 2016. The students got a tour of the inspirational campus which was followed by a talk on Google's Business Management and Innovation Strategy. We also got to speak to employees who work in Google and got first-hand knowledge about what is like to be an employee in one of world's top IT companies. The tour finished with lunch in one of the five on-site restaurants.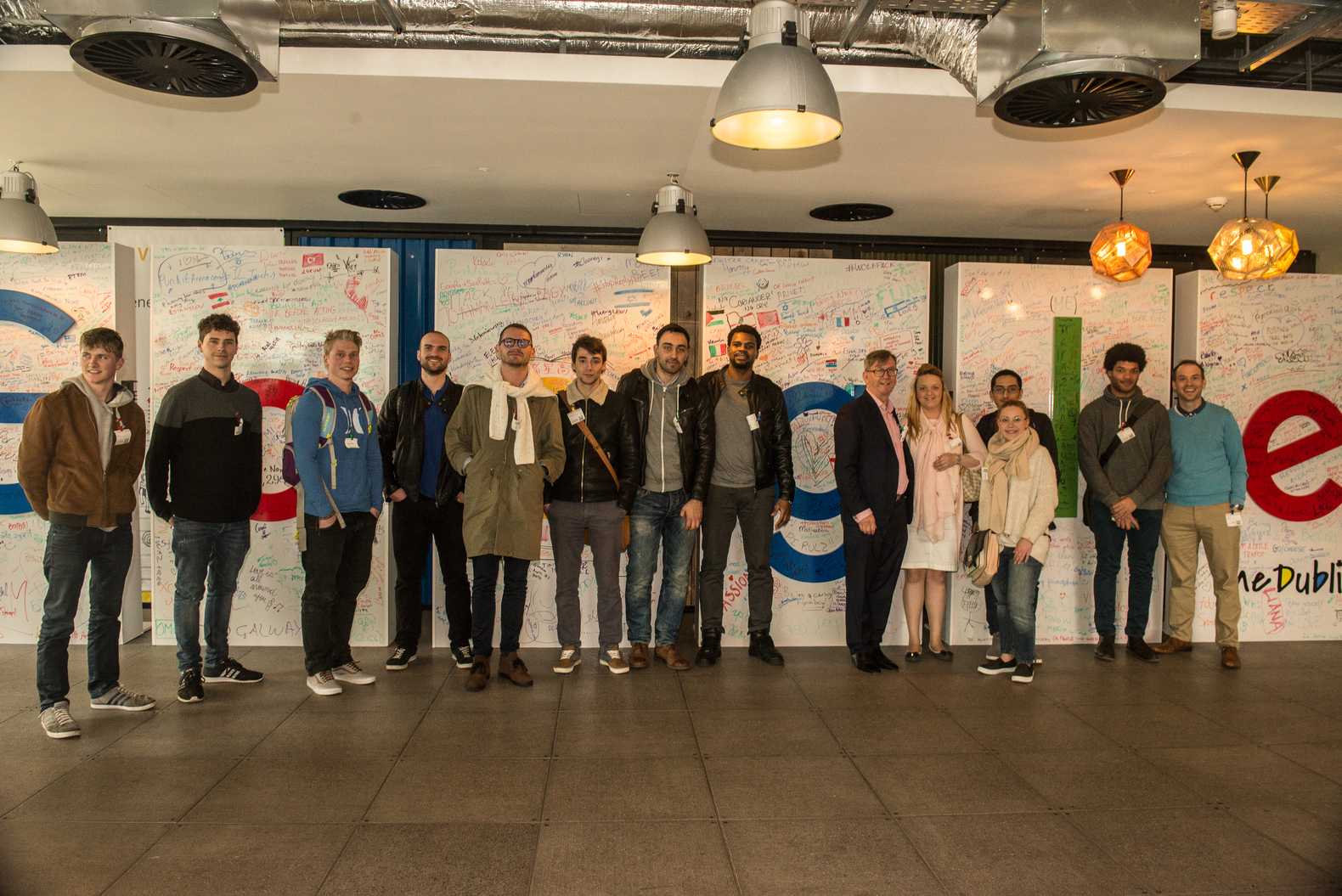 Jameson Distillery
The Jameson Distillery has been distilling whiskey on their Dublin site for over 200 years. It commenced business in 1780 and is Ireland's largest selling whiskey. Today, most of the whiskey is distilled in Cork and annual sales in 2017 topped 4.7 million cases or 56.4 million bottles.
Galway Business School students were brought on an interactive tour of the Jameson distillery. They learnt about the history of Jameson and how it has become one of the world's leading whiskeys. The students were shown the whiskey making process from grain to bottle, and the different techniques used to get different types of whiskey. The tour finished with a whiskey tasting session, where students got to sample three different types of Jameson's whiskey.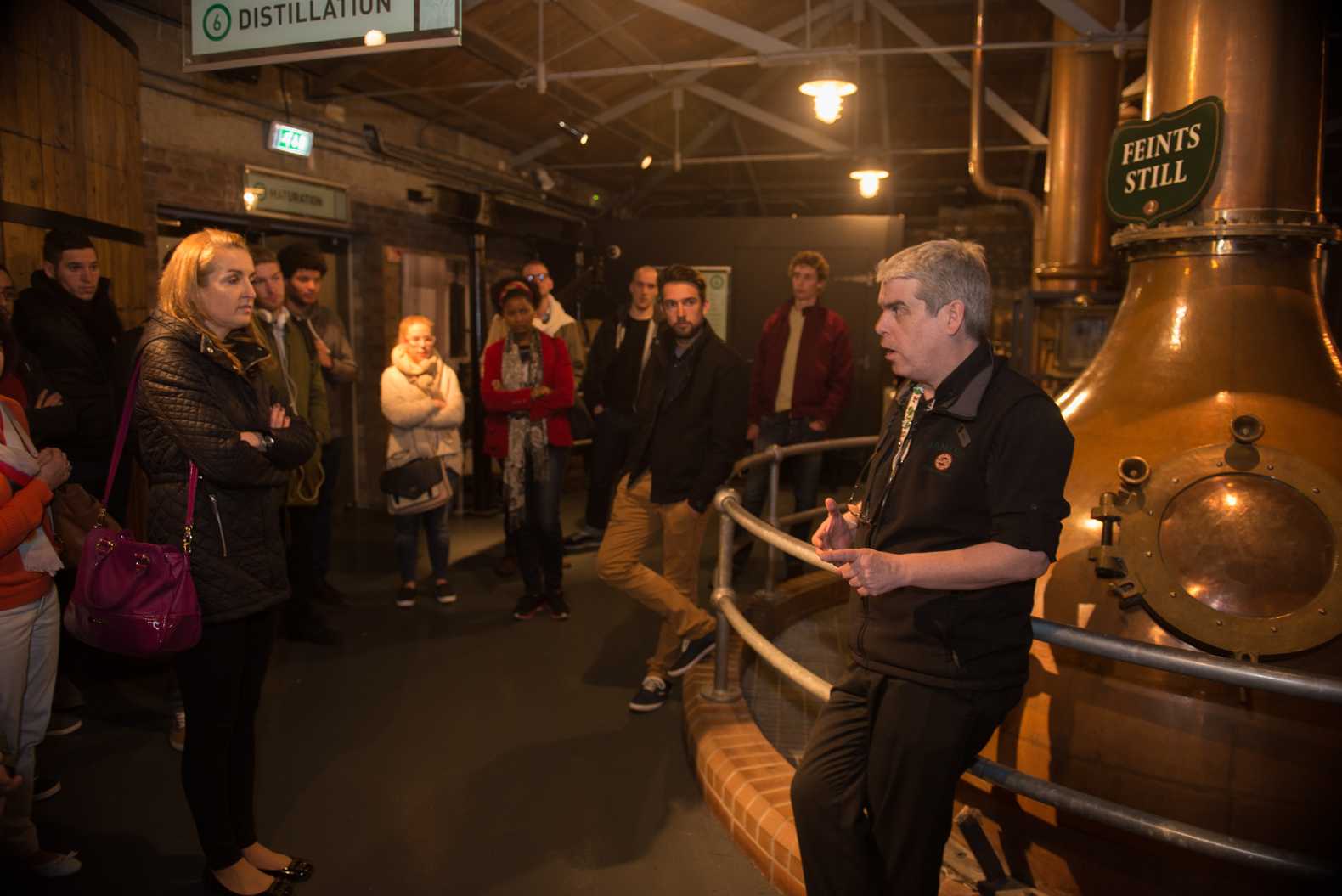 The Portershed
The Portershed is the innovative hub for new business development in Galway city. The team at the Portershed describe it as "the ultimate mashup of entrepreneurs, startups, growth companies, educational institutions, the Galway Chamber, state agencies and local government". It was set-up to provide co-working spaces for start-up companies to rent and receive the work space and services they required. At present the Portershed accommodates 22 innovative companies and 62 people.
Galway Businesss School students visited the Portershed in 2017 and met many of the managing directors of these new innovative start-up companies. After completing a tour of the facilities they got a chance to hear a number of inspiring stories on new business development and had a chance to pose questions to the speakers.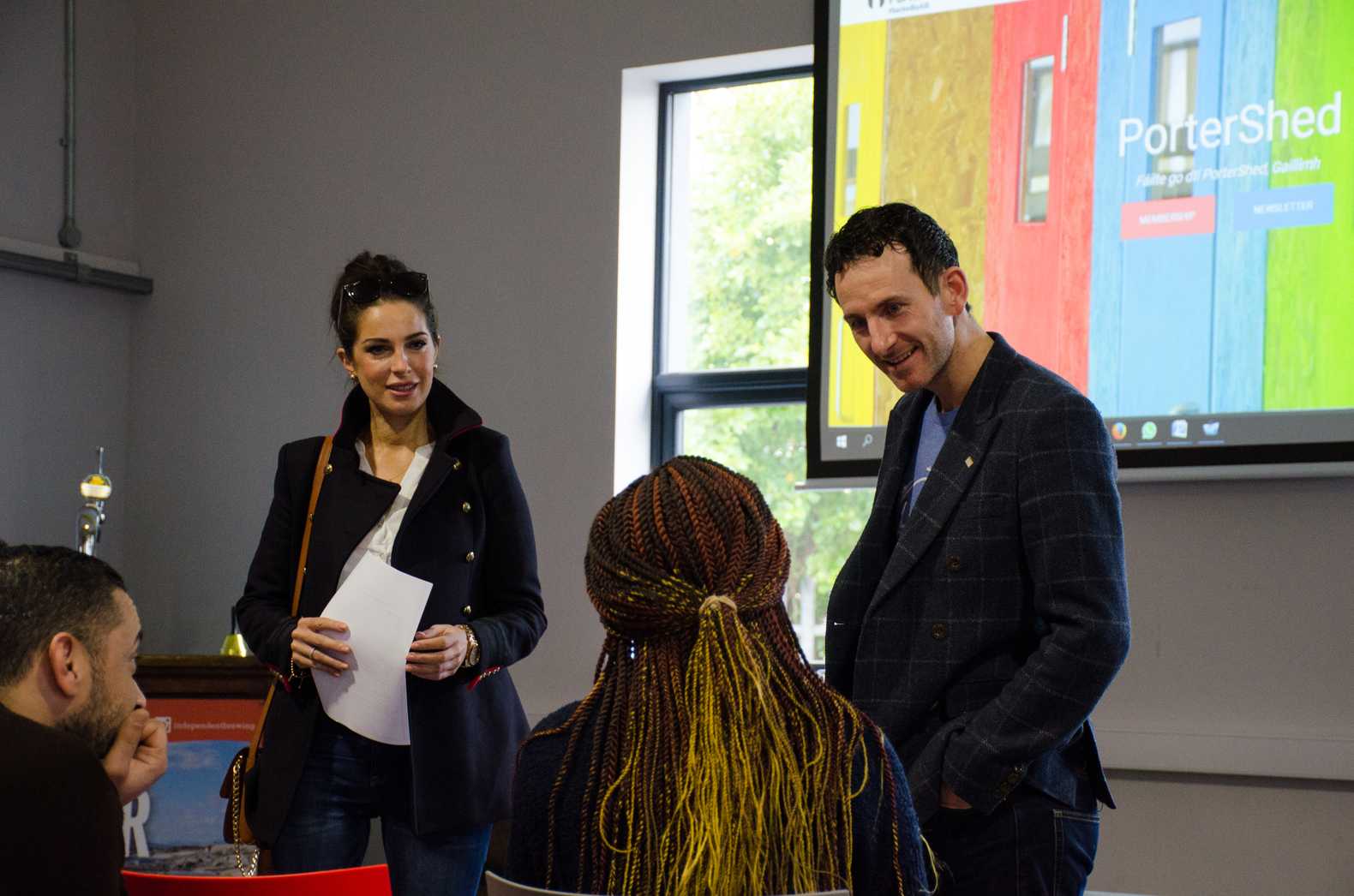 Citybin
Citybin is a waste collection company whose head office is based in Galway. It commenced business in 1997 with a focus to bring about excellent customer service to their customers. When it began business it had two customers, four bins and a second-hand truck. Today it services tens of thousands of customers in Galway and Dublin. Their success in running the company has been recognised by Deloitte and they have received the Deloitte Best Managed Companied award four years in a row.
The students of Galway Business School got a chance to visit Citybin at their Galway headquarters in Oranmore, Co. Galway. On their visit they were met by Citybin management who took them on a tour of the facility and offered an educational insight into the dynamic and competitive waste management sector. This was followed by a talk on how Citybin has achieved the high levels of success, internally, with the management of the company, and externally, through high business results.
Do you want to study with us?
Ask us a question!