Galway
The Business Startup Culture in Galway
Posted 22 August
Galway has begun to rival Dublin as a hub for startup businesses to locate their headquarters here. With property prices continuing to grow in Dublin, Galway offers and attractive alternative to what is becoming an increasingly difficult city to start a business's life-cycle in.
The city has been punching well above it's weight-class in the international sphere and is one of the key stops on tourists' itineraries when visiting Ireland. Galwegians are beginning to see a return on their investment into the city in recent times with recognition from various high-profile organisations.
With it's large student population, there is a young and fresh atmospere when you walk down Shop Street. Galway internships have become quite a common practice for businesses that are based in the city. Companies that are based here are keen to utilise the stellar talent pool that is available. It's no wonder why so many entrepeneurs are flocking to the city of the tribes!
Galway - Ireland's cultural capital
The Greater Galway area is now more than 250,000 people-strong with all commuter towns included. The city is located 200km west of Dublin. With the motorway, railway system and regular bus service, travelling to and from the capital has never been easier. Such ease of access to Dublin means accessibility to Dublin Airport and the world. As well as this, both Knock and Shannon airports are only a short distance away.
A City of Festivals
People who have heard of Galway often associate it with our famous festivals that have gained international acclaim worldwide. For a long time, the biggest of them has been the Galway Races. The Galway Races attracts a massive 150,000 attendees each year.
The Galway Races attract a massive 150,000 attendees each year. Student name
In recent years the Arts festival has passed out the horses and taken first place for drawing crowds. In 2016 the festival saw 200,000 festival goers come to Connacht's capital to visit. These crowds attract a massive amount of revenue for Galway companies operating in the accommodation and service industries. As well as this, the festivals provide an excellent atmosphere and add a large amount of value to Galway as a place to live.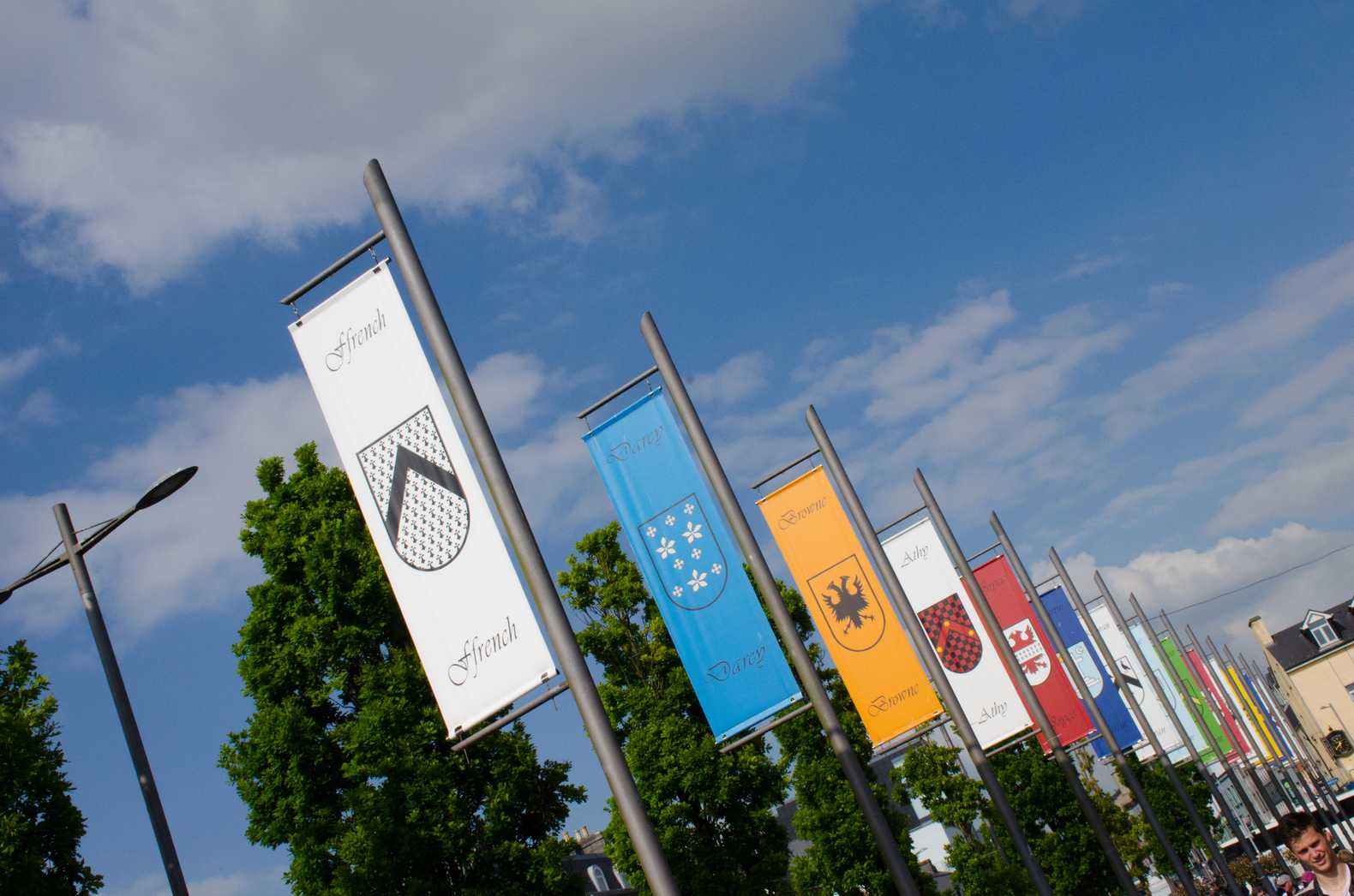 A home for Irelands burgeoning film scene
The Film Fleadh festival showcases the best of what local film makers have on offer. If that wasn't enough, anybody who fancies a laugh, the Comedy festival brings a giggling mass of people to the city each year as well. This is only a tasting menu of some of the bigger festivals. There is always some sort of festival happening in Galway city, regardless of the time of year.
The close relationship that exists between a city's thriving arts scene and it's economic potential is an idea that the world seems to only be realising now. It is a relationship that Galway has recongised from a very early stage and it looks like it will continue to do so well into the future. A healthy creative aspect to a city is essential for giving way to a bustling and innovative economic industry.
International Recognition
In 2016, Galway was awarded the capital of culture of Europe for the year 2020. This means that the European Union will allocate a substantial grant towards the city's infrastructure and to upgrade the city's capabilities.
Galway companies are only delighted to showcase that the Financial Times awarded the city 'Top Micro City' of 2015/2016. They came back a year later to award us with the 'Top Micro City in Europe in 2016/2017 For Both Business Friendliness and Economic Potential'. As if that wasn't enough, Galway was voted for being the friendliest city in the world by Travel & Leisure magazine.
It has recently been announced that Galway is Ireland's most multicultural city. This may come as no surprise to some given Galway's colourful history. Galway has a reputation for welcoming international students and has been a large city for tourism due to its proximity to the Aran Islands, Connemara and the Burren. It has a long tradition of its ties with Spain and today it has ties with just about everywhere. In Galway, companies don't have to look very far to find people who speak more than one language.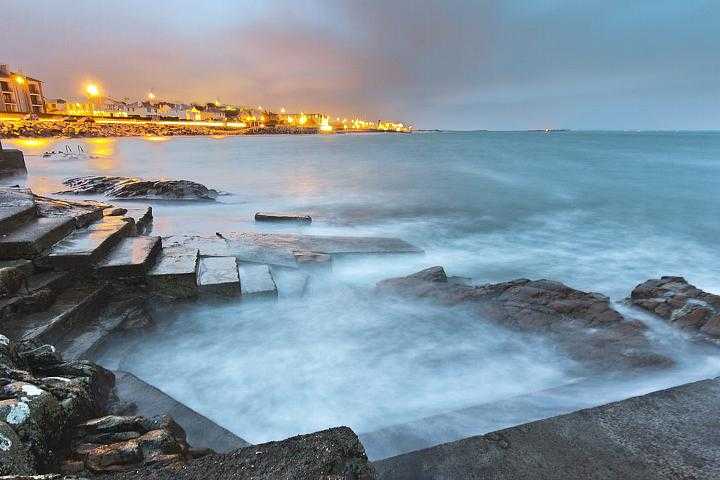 Businesses are more than willing to locate offices here
The city has seen a massive amount of Foreign Direct Investment as a result of a combination between the IDA initiative, low corporation tax and the highly educated talent pool that exists here. Galway has a large, highly educated workforce from the large student population. The city's considerable active student population is a constant resource for both international and Galway companies alike who seek a skilled workforce for internships, placements and long-term employees.
The large multinational companies that have their headquarters here provide the city with a high-level of employment. They allow a base for a vibrant indigenous sub-supply and logistics sector to exist alongside them. The medical tech, life-sciences and technology sectors are booming in the west of Ireland. Galway internships are quite common within these companies for graduates. These internships quite often tend to lead to a job within the company at the end. The large multinationals have been dominating the Galway scene for the last number of years but in recent years, smaller companies are brushing shoulders by sharing neighbourhoods with the big players.
"...in recent years, smaller companies have been brushing shoulders by sharing neighbourhoods with the big players."
Because of the advancement of high-speed internet, it has become increasingly less-relevant for companies to base themselves in the large capitals of the world. Now, more companies can base themselves in smaller cities like Galway. Companies like Duolong, Netfort, Instillo, Element Wave, Altocloud and Active Mind are just a few of the startups that have made Galway their base to expand their companies. These companies are utilising the cheap renting prices and highly-educated workforce that Galway provides. The possibilities for Galway internships have never looked as good with the wealth and variety of companies for students to choose from when applying.
In Galway, internships and work placements are quite common practice for businesses. The relationship is a symbiotic one that benefits both the student and the business alike. These emerging startups can avail of eager individuals who are willing to learn and adapt quickly. These are qualities that are essential for startups that need to adjust efficiently to markets that are in constant development.
In recent years we have seen an increase in co-working spaces around the city. Startlab, Superpixel Labs, the Portershed, Workbench and the Galway Technology Centre are just a few available at the moment. The co-working office spaces allow for small entrepreneurs and freelance techies and Galway companies to collaborate freely between themselves.
The spaces are backed by organisations such as AIB, Bank of Ireland, NUIG, WestBIC, the Galway Harbour and the Galway Chamber of Commerce. These groups envision an innovation district to be made out of Eyre Square, similar to the Grand Canal Dock in Dublin or Silicon Valley California. With all these things happening in Galway, a qualification from Galway Business School will open up a world of opportunities for the entrepreneurial spirit inside of you.